Millimeter-Wave Noise Figure Analyzer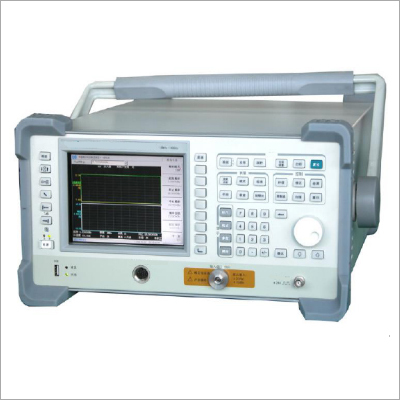 Millimeter-Wave Noise Figure Analyzer
Product Description
With our age old efforts in this industry, we have been able to carve a niche in manufacturing and supplying Millimeter-Wave Noise Figure Analyzer. This analyzer is basically used for the measurement of amplitude of microwave, mixer, and attenuator. Our offered instrument is designed by our scientists, keeping in mind the international standards and safety measures. This technologically equipped Millimeter-Wave Noise Figure Analyzer is offered to clients at competitive prices.

Features:
Shows accurate results
Sturdy design
Digital quality

Further Details:

WT1040NF Millimeter-wave Noise Figure Analyzer adopts several high and new technologies such as wideband track pre-selection, wideband low-noise millimeter-wave amplification, multi-functional integrated miniature design, high-speed sweep measurement, embedded PC hardware platform, Windows 2000 software platform, and Chinese interface, which is easy of realizing high-precision measurement of noise figure and gain in linear or quasi-linear network of microwave and millimeter-wave at 10 MHz ~ 40 GHz.
It is widely used in the measurement of noise figure and gain of microwave and millimeter-wave amplifier, mixer, attenuator, etc. components and devices and front end linear circuit part of receiver. In comparison with the foreign testing program for noise figure at wave band of 8mm achieved through spread spectrum, WT1040NF has been improved substantially in respect of frequency precision, noise figure precision and gain testing range, etc., representing the highest level of technology for testing noise figure at wave band of 8mm both at home and abroad.

Main Features:

Compact system configuration, integrated measurement of noise figure for RF, microwave and wave band of 8mm

Flexible and visual user interface

True color LCD, in dual-channel display of curve of noise figure and gain, etc. many parameters varying with frequency

Optional bandwidth at six resolutions

Perfect measurement function, allowing achievement of noise figure and gain measurement of amplifier, up and down converter, etc. components or system

With Loss compensation function, compensating the loss before and after DUT in the form of fixing, table and combination, for addressing the testing difficulty of millimeter-wave tube requiring deembedding

Abundant peripheral interfaces with high reusability

Available in dual noise source drive capability, supporting both common noise source and intelligent noise source, plug-and-play for the latter with ENR (excess noise ratio) automatic loading.
Wide frequency coverage, compact system configuration

With wide frequency coverage, this instrument can measure the noise figure and gain within the frequency range from 10MHz to 40 GHz, compact design and good repeatability of system could minimize the error and uncertainty resulted from system setup. The integrated model replaces the complex testing system divided into microwave and millimeter-wave.
| | |
| --- | --- |
| Frequency range | 10MHz~40GHz |
Measurement Bandwidth

4MHz, 2MHz, 1MHz, 400kHz, 200kHz, 100kHz
4MHz: ± (Frequency Reference Error+100kHz) 10MHz~3GHz
± (Frequency Reference Error+400kHz) 3GHz~40GHz
Contact Us
No. 1-3-1026 & 1027, Near Hotel Marriott, Kavadiguda, Secunderabad, Telangana, 500080, India
Phone :+918045803620